services
Face
Breast
Body
Genitals
Hair & Skin
contact us
Credentials
Home / Services / Mommy Makeover Surgery
Mommy Makeover Surgery
Do You Miss Your Pre-Pregnancy Body?
You devote so much of yourself and your resources to your children – from time and energy to money and miles on the car. You feel great about keeping your family healthy & happy. But in all that you do, your own health & wellbeing gets a little lost sometimes. What if you could take great care of your own wellbeing along with the household work? That's what A mommy makeover exactly for!
"I believe that Age is just a Number!
After two babies, I wanted to do something for myself- regain what I had lost as a result of breast feeding, age and gravity and my husband was more than happy to pay for it."
Anuradha Dutt, Age-32 (India).

Mommy Makeover: A Plastic Surgery Trend
According to the American Society of Plastic Surgery (ASPS), 36% of the 9.9 million surgical and minimally- invasive cosmetic procedures performed in 2006 were on patients between the ages of 30 and 40; 29% of them were aged 20 to 30. Breast augmentations increased 55% from 2000 to 2006, going from 212,500 procedures to 329,326. Breast lifts — another favourite among the mommy makeover crowd — went up 96% during the past six years, with the total number of procedures going from 52,836 to 103,788. Tummy tucks jumped a whopping 4,384% and buttock lifts increased 174%.
A Choice to Consider
More than ever, you have exciting options to reverse the clock & those unwanted signs of child bearing. A mommy makeover isn't a procedure itself. In fact, it's one of many plastic surgery procedures we offer as part of our practice. Each person is unique, that's why you must consult with a good surgeon before going forward with any procedure. Below are some of the procedures commonly involved in a mommy makeover. Each addresses different areas of the body affected by pregnancy and giving birth. Again, you may only require one or all of these procedures to restore your body's appearance after pregnancy-
Breast Lift (Mastopexy) with or without Breast Augmentation
Tummy Tuck (Abdominoplasty)
Liposuction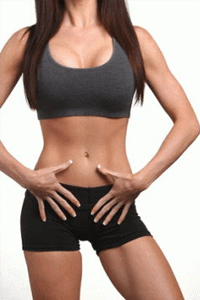 Breast Augmentation
Pregnancy is a double whammy on the breasts. Not only does it lead to breast tissue atrophy, but it also leads to stretching and sagging. Breast implants can easily and safely restore volume to the breasts, but only a breast lift can correct the sagging.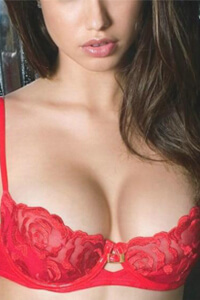 Tummy Tuck (Abdominoplasty)
Unfortunately, the breasts are not the only body part that sags after pregnancy. The abdomen is hit just as hard with stretch marks and sagging skin. When the abdominal skin is stretched to its limit over and over again through multiple pregnancies, it eventually reaches a point when it cannot bounce back (no matter how many crunches you do!).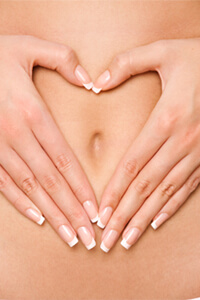 Liposuction
Most mommies have a hard time losing the last bit of "baby weight" on their hips, arms and thighs, and liposuction can remove that stubborn fat faster than any personal trainer! It effectively removes fat that cannot be lost by diet or exercise. In addition, the fat cells that are removed are gone forever.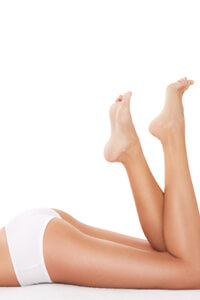 Are you Good Candidate for Mommy-Makeover?
You may be a good candidate for Mommy-Makeover If pregnancy or childbirth have taken a toll on your breasts and midsection. You may choose to have a breast lift with or without augmentation, to lift your breasts and restore or create a voluptuous shape. When you combine this with a procedure to whittle your waist, such as a tummy tuck (abdominoplasty) with or without liposuction, this is combination of surgical procedures is called a mommy makeover. The breast surgery addresses sagging and loss of volume. The tummy tuck removes loose or sagging skin on the abdominal wall. The overall goal of a mommy makeover is lifted, full breasts and a tight abdomen. The breast lift procedure is done on an outpatient basis under sedation and local or general anesthesia. Abdominoplasty is usually performed under general anesthesia either within the hospital or in an outpatient setting. (Mini-abdominoplasties can be performed under sedation and local anesthesia.) We at MyCosmeticSurgery also offer Feminine Rejuvenation for a complete makeover.
FAQs
 Ques. I had a baby approx. 12 months ago and I have pretty large loose skin, some fat on my abdomen and my breasts have also sagged a lot due to breast feeding. Is it possible for me to have a flat stomach and fuller cleavage?
Ans. This situation comes into almost every woman's life when her body gets miserably out-of-shape after childbirth. All you need is a Mommy Makeover that includes a Full Tummy-Tuck and a Breasts Lift. You can get rid of that loose skin and fat, even most of the stretch marks of the lower abdomen can be removed with the help of Lipo-abdominoplasty (full tummy tuck following liposuction) to give you flat stomach while breasts lift will get you fuller cleavage by removing the droopiness.
You may talk to Ms. Rahat Naqvi (Medical Counselor) on +91 9795 800 800or Ms. Aparna Verma (Patient Facilitator) on +91 9651 646 866 to take an appointment or for further assistance.
Before & After Pics
How much will a Mommy Makeover Surgery Surgery Cost?
Other Links : Liposuction / Tummy Tuck / Body Lift / Mommy Makeover / Daddy Makeover / Male Breast Correction / Abdominal Etching (six pack Abs) / Gluteal / Calf Implants / Varicose Veins / Morbid Obesity Correction